Consumer unit upgrades from £320 inc, please contact us for more details.
Do you know when your power fuse box was installed? It's not unusual to have no idea! In fact, it's very likely that your fuse box has been there for a very long time, and does isn't providing the most up-to-date protection.
Your fuse box is crucial to the safety of your various electrical appliances, and therefore to the safety of yourself, your family, your employees or tenants. Old and unreliable control units can cause any number of problems, so it's best to make sure your fuse box is modern, safe and doing its job properly. Thankfully, we offer competitively priced fuse box upgrades and installations in London, helping to ensure your property is safe.
Upgrade your fuse box
Many properties across the UK are still fitted with an old-style fuse box, which are inefficient and out of date. If this applies to you, we strongly urge you to get an upgrade!
A modern fuse box will provide you with the best protection and safety possible. We can install a modern, 2016 regulation fuse box, which is well known for its ease of use and for its reliability. We only install the very best consumer units on the market, so you can rest assured that your new fuse box will last for many years into the future.
Why might I need to upgrade my consumer unit/fuse box?
If your fuse box is damaged or has seen better days, an upgrade will be required in order for it to meet the minimum British legal standard for fuse boxes. If it's just an old unit, it could do with an upgrade too, so you have reliable, long-lasting fuse box to help make sure your property is safe.
What problems should I look out for with my fuse box?
There are quite a few tell-tale signs that your fuse box may be faulty. Watch out for flickering lights, circuit breakers tripping, crackling or humming noises, and even sockets not properly working. If you have a damaged unit, your power may keep cutting out too, leaving you without lighting or the use of key home appliances such as an fridge or oven. If you notice any of these, get in touch.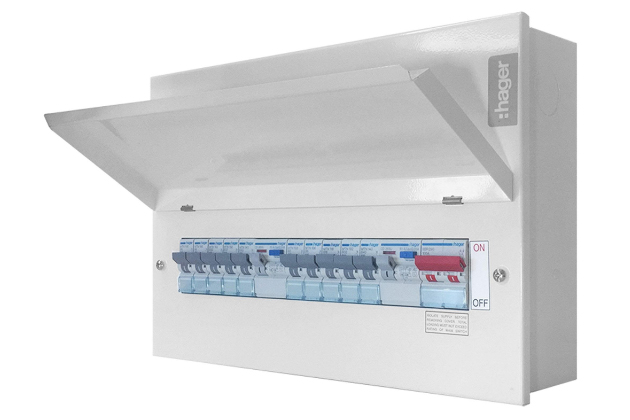 What should I be aware of on the box itself?
Your unit should not have any broken fuse carriers, or be missing a residual current device. It should definitely not have a wooden back, as many older models do, as this can be a serious fire hazard. Of course, it's best for a professional to inspect your fuse box, and we have the expertise to give you the best possible advice. If you're unsure about anything on your unit, give us a call.
Get a quote
If you think your fuse box may be damaged, dysfunctional or simply out of date, just give us a call and we'll give you a quote. Even if you're unsure but want to make sure you're safe (which is very sensible!), then get in touch and we can carry out electrical testing on your fuse box. We'll be happy to answer any questions you may have about your fuse box, and any potential upgrade.
Safety is always our top priority. We'll make sure we leave your property with a fuse box that is fit for purpose, so that you have peace of mind.