Fire Alarm Certificate Bexley
Fire alarm systems are an absolutely crucial health and safety component of most buildings in London and across the UK. It's important to make sure fire alarms are working properly, so that if there is a fire, you'll know about it as soon as possible. A Fire Alarm Certificate will show that your alarm system has been checked, and is fully functional.
Domestic property
1-2 bed
Domestic property
3-6 bed
Commercial panel system
1-2 bed
Fire alarm testing services in London
We promise a 3-hour turnaround time
We'll call an hour before arrival
We'll send you a fully qualified, experienced engineer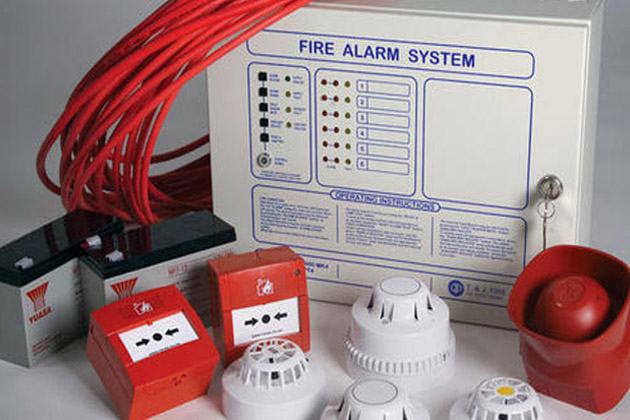 What is a Fire Alarm Certificate?
The humble fire alarm is rarely noticed, and let's face it: that's a good thing. Fire alarms are one of those things that we have but hope to never need. But if you do one day need it, the stakes couldn't be higher. That's why it's so important for your fire alarm system to work properly. Having your home or business' fire alarm tested is the best way to make sure your fire alarm system isn't going to let you down when you need it. It is actually also UK law to ensure your home or workplace has fire alarm system that is fully functional, in accordance with BS5839 standards. Once a professional technician has carried out fire alarm system testing and is satisfied that everything is fine, you'll receive a Fire Alarm Certificate. This proves that your system has been tested and approved. Please note that a Fire Alarm Certificate is for routine maintenance, and is not the same as the installation certificate. The latter would be provided by the installer.
Fire alarm testing services
In order to keep your fire alarm system in good working order, it's a good idea to get it serviced. As an NICEIC approved contractor, we're fully qualified to carry out fire alarm system testing and to award Fire Alarm Certificates. Our engineers pride themselves on their professionalism and depth of experience, and have all been DBS (CRB) checked. We offer routine testing and servicing for ongoing peace of mind, but also one-off tests.
Get a quote
Fire alarm functionality is just not something to be undervalued, so ask yourself: would I feel better knowing my fire alarm system has been tested?
If you think your fire alarm system should be tested, just get in touch. A friendly adviser will be able to give you advice on whether your need a Fire Alarm Certificate, and provide a free quote. We're confident that you'll be extremely satisfied with our service!