Emergency Lighting Certificate Southwark
Emergency lighting is a very important component of modern health and safety precautions in public and private buildings. They're used in all kinds of commercial and public spaces, so making sure that they are in working order is essential.
Emergency Lighting Certificate Southwark from £99
Emergency lighting testing and inspection
We offer 3-hour time slots
We'll call an hour before arrival
We'll send a fully qualified, experienced engineer
Why is emergency lighting important?
In many modern public spaces and commercial buildings, emergency lighting is used to illuminate any exit routes people will need to follow in case of an emergency, such as a fire. This allows people to get away from danger quickly and safely. You've undoubtedly seen emergency lights before, such as in a cinema or office. Emergency lights have a special ability: they still work even if there is a loss of power in the building. Even in a fire they will still be working and lighting the way to an exit. You can see why they are so useful! And, of course, why it's so important for emergency lights to be kept in working condition.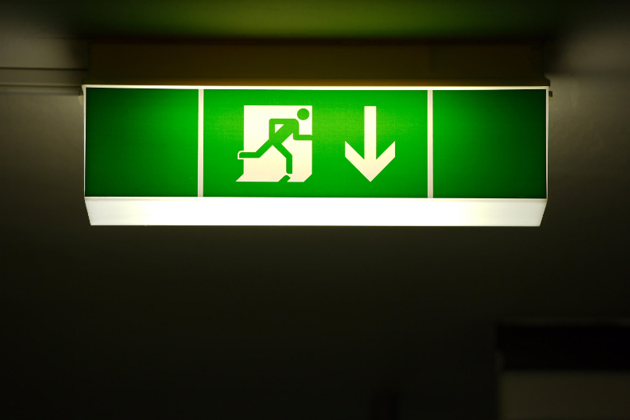 How can I make sure my emergency lighting works?
Emergency light testing should be carried out every now and again to ensure that the lighting is in good condition. It's important that an experienced, qualified professional does this. Once the engineer is certain that your emergency lighting is up to scratch, you'll receive your Emergency Lighting Certificate. This is evidence that your lighting has been tested and approved by a qualified technician. It's important to know that emergency lighting testing is also a requirement under UK law. If you have responsibility over a commercial or public building, it is your duty and legal responsibility to make sure the building's emergency lighting is working properly. Failure to do so could result in prosecution, so it's best to have an Emergency Lighting Certificate to be safe.
Our emergency lighting services
Emergency lighting is clearly a life saver, and therefore so is timely emergency lighting testing. Thankfully, our engineers are all experienced professionals, with many years in the industry behind them. While carrying out testing, our technicians can walk you through the steps they are taking, and explain how to best maintain emergency lighting. With a three-hour turnaround time, and a call an hour before arrival, we're certain that our convenient service will leave satisfied, and the proud owner of an Emergency Lighting Certificate.
If you are responsible for emergency lighting, why not give us a call to discuss your requirements? We can offer you a free quote and helpful advice.