Electrician Southwark
prices from
Order online

Next day service
Anyone responsible for a property, whether commercial or domestic, must ensure that electrical installations have been properly tested, in the interests of the safety. If this applies to you, we're here to help.
At electrical-safety-certificates.com, we offer a fast and reliable electrical testing service, and we pride ourselves on an unbeatable customer service.
Electrical testing and inspection services

As standard, we offer 3-hour time slots
We'll give you a call an hour before we arrive
You'll get a fully qualified and experienced engineer
Commercial electrical testing
Electrical testing is extremely important if you're responsible for a commercial property. It could be a restaurant, a department store, a bakery or an office. All these businesses are very different, but have at least one thing in common: they need to be safe!
This means carrying out periodical inspections and testing of any electrical installations on the premises. Electrical testing should be carried out at least every five years to make sure your electrical installations adequate level of protection from natural deterioration or faults.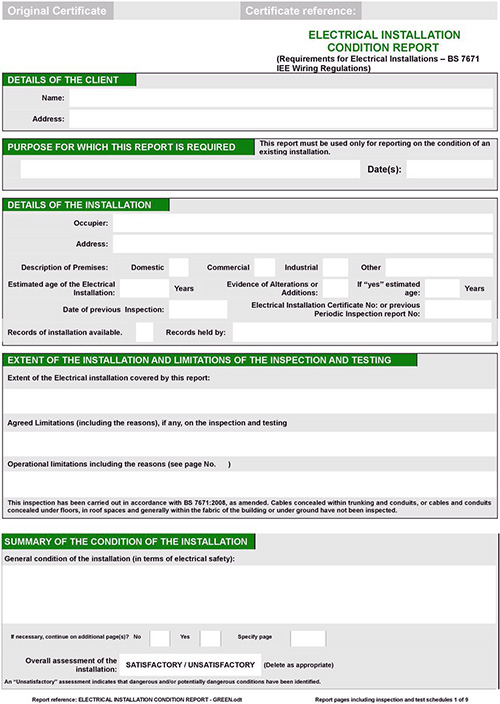 How does commercial electrical testing work?
Our qualified and approved professionals can carry out electrical testing and inspections for commercial properties, and provide an Electrical Certificate to make sure your business can continue to operate safely, and with peace of mind.
A professional testing carried out by a member of our team will ensure that it meets UK legal requirements. For instance, the test will alert us to whether your electrical equipment or circuits are at risk of becoming overloaded. We'll also check for potential electric shock risks, and of course fire hazards. We'll make sure there isn't a lack of earthing or bonding on the property, which can be very dangerous. During testing, we can walk you through everything we're doing so that you understand the process.
Domestic electrical testing
Even if you are just a homeowner, you are normally still responsible for electrical safety in the building. With electrical installations, it's always best to be safe. An Electrical Certificate can give you that peace of mind. Our brilliant engineers have years of experience in the industry; they know exactly what they're looking for when carrying out tests of any electrical installations or equipment. They'll explain what they're doing while carrying out any domestic electrical testing, so that you don't feel left in the dark. Our great customer service, with a three hour turnaround time, is something we're proud to boast about, and we're convinced you'll feel the same way!